I gasped!!!.. Nope, it wasn't real, the price was surreal, the location ideal. Never, not on Providenciales.. no way.. nope……… I want to buy that!! For Me!! It would be perfect for me and my two little girls I think.. sigh.
Noooo, my broker said.. a client wanted to buy it.
The process has began. It's been a while since I've had this feeling that comes along with knowing and living in your passion. That satisfaction of being so comfortable in your niche it really doesn't matter the outcome because you're simply living in your passion. That's the contentment my soul experiences when I'm immersed in the process.
"The most regretful people on earth are those who felt the call to creative work, who felt their own creative power restive and uprising, and gave to it neither power nor time." — Mary Oliver
Walk with me, it's been a journey, and yes you've guessed it, I've decided to resume my passion of making your home in paradise a reality. For me it's more than simply matching people to properties. I've always seen it as a way of giving you an opportunity to experience our Lifestyles on the Rock. Thirteen (13) years ago when I left the industry I had just received the gift of motherhood and my daughter was two (2) months old. I'm sure we can remember that infamous World Market Shenanigans of 2007 and 2008. Some of us were casualties of that crash, it affected us deeply and globally in every aspect.
The journey continued, I delved deeper into Humanitarian Disaster Management with Red Cross, two years later jumped to opening my own Spa and creating that niche on Grand Turk for the past nine (9) years.
"Constant empath involvement. Helping people… bringing people to the place of contentment within themselves. Preparing, involvement, healing, touch therapy, giving, stress management consumed me." – Latoya Jones
Fast forward to today, sitting at my happy place on the sand, listening to the therapeutic sounds of the ocean and thinking of where I'd rather be in my career at least for a little while, if just only for a little while again.
I made the call… I think my Broker was probably waiting on me, he didn't miss a beat.. Funny how life happens exactly at the right time, doesn't it? It simply falls into place.. even when we despise the process. We retrospect and introspect and know despite how we kicked and screamed it happened the way it was supposed to happen. The results of that life changing event was one of the best things that we could have experienced. And along the way we learn that tangible feeling that comes with pursuing and living in our passion.
Ooopss… this is supposed to be about the Cottage Sale.. Did the clients make an Offer? You betcha they did!!! They are living their Lifestyle on the Rock.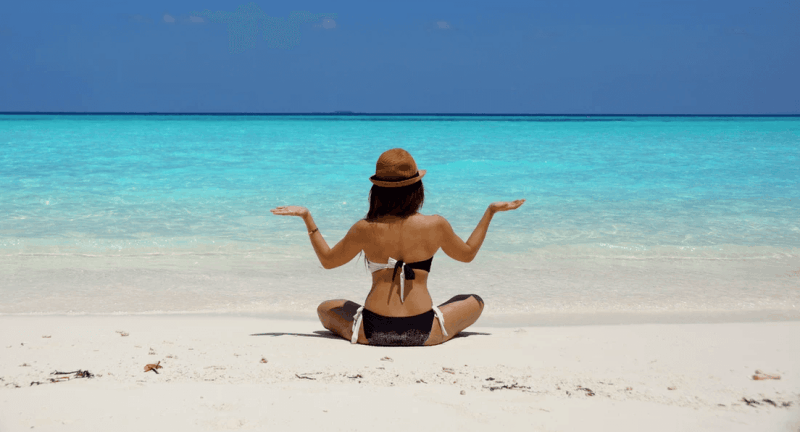 Escape to us, allow me to match you with your Lifestyle on the Rock. The Lifestyle that will allow you to breathe again, gives your family the time to recharge, give you the soul nourishment to live your passion, to touch again, to live again, to sing again in the shower or on the porch, ok… maybe no singing? But you completely and totally get it….